I realize Providence plays in arguably the best conference in the nation, and that we have never actually won an NCAA Tournament…but at the same time the team is returning five seniors, getting back one of their best players who missed the entire last season, Sharaud Curry, and have a new coach who just won Coach of the Year the previous season.  When it's all said and done, there's a pretty good chance PC can put up a pretty good year.
However the current odds for the NCAA Championship Futures seem to indicate Vegas feels otherwise.
http://www.betus.com/sportsbook/ncaa-basketball_futures-ncaa_championship_08~09.aspx
The moneyline for Providence to win the National Championship is +50000.  Plus fifty-thousand! That means for every $100 dollars you plunk down, you will win $50,000.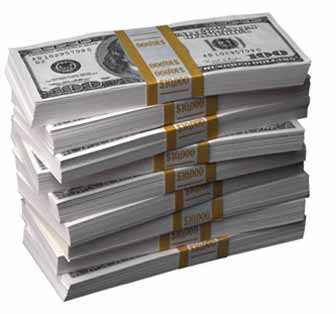 Yeah the odds of PC winning the whole damn thing are extremely low.  But should they have the same odds as fucking RUTGERS? Yeah Rutgers.  More than DOUBLE the odds of SETON FUCKING HALL? The Hall is a measly +20,000.  The only two teams worse than the Friars are Hawaii and Air Force.  Really?  I should just throw down like 20 bucks on the Friars to win it.  Hey, if the Tampa Bay Rays can make the World Series in the AL East, why can't PC make it in the Big East?
Here are the lines for the other Big East teams
UCONN +1200
Louisville +1500
Georgetown +2000
Pitt +2000
West Virginia +3500
Syracuse +4000
Notre Dame +4000
Villanova +5000
Marquette +6000
Cincinnati +15000
Seton Hall +20000
Depaul +20000
St John's +25000
Rutgers +50000
PROVIDENCE +50000
South Florida +50000
———————————-
Why no love, Vegas?