The Providence Friars pulled off a nice 77-62 road win at South Florida on Tuesday night.  PC moves to 7-5 in the BIG EAST — 6th place!
First off, let's recognize some important accomplishments from the game.
1.  ROAD WINS: PC has now has 3 road wins this year.  Over the past 3 seasons, Providence has only managed to get two road wins each year.
2.  SHARAUD CURRY: Big Congrats to Sharaud for becoming the 4th Friar this SEASON (plus X who did it last year) to reach 1,000 career points.  AND, he'll be back next year.
A random tidbit from listening to John and Joe's radio broadcast
So John mentions that the ND game is going to be John Egan bobblehead night.  Joe Hassett asks where all this obsession with bobbleheads came from (it was also Ryan Gomes bobblehead night last week against Nova).  John Rooke says it just something that is coming back from the past.  Joe's response?
"Well they had streaking in the 70's, are we gonna bring that back?"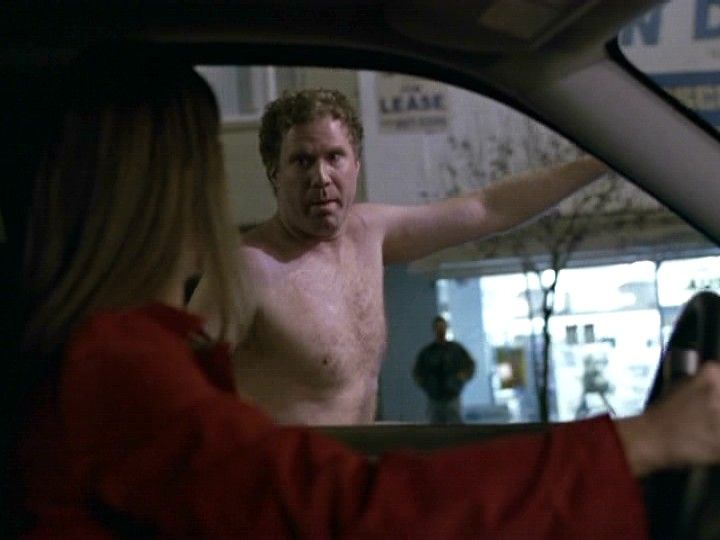 Joe, get in the car!
LETS TAKE A CLOSER LOOK AT 'THE FOUR FACTORS'
- USF is not known for their offensive firepower, and it definitely showed against the Friars — in every possible way you can score.  They shot only 4% under their average in eFG% for a terrible 41% eFG%.  Contributing to that was a ghastly 3-19 (15.8%) from behind the arc.  Providence, on the other hand, went to their inside game and got a lot of easy buckets in the paint (Kale had 15 points, Hanke had 14, and they shot a combined 11-13).  The Friars shockingly only took 15 three-pointers (and hit 40% of them), their lowest amount taken ALL SEASON.
- At one point in the game during the second half, both teams were a combined 7-25 from the foul line (and yet 8-25 from behind the arc) — It was pretty ugly out there.  However, as USF made a little run with about 5 minutes left, Providence was able to really get to the line and capitalize.  The Friars eventually hit 10 foul shots in a row, and finished a *decent* 19-31 (61%).  Geoff McDermot was 0-6 though.  Yuck.  South Florida only got the line 16 times, but more importantly only made 5! 31.3% FT percentage.  Yowsers.
- PC got doubled up in offensive rebounds, but won the overall battle on the glass (because USF gave them a lot of chances by missing a ton of shots).  Kale had the most offensive boards for the Friars, with just 2.  South Florida pulled down 16 offensive rebounds, but couldn't really capitalize on their 2nd chances.
OTHER STAT NOTES
For more information on advanced stats, check out Ken Pomeroy's 'Stats Explained' and his 'Stats Primer'
POSSESSIONS: 68
OFFENSIVE RATINGS:
PC – 113.2
USF – 91.2
In BIG EAST play, the Friars offense only performed better in the Syracuse, Seton Hall, and Cincinnati (Away) games.
Defensively, it was the 4th lowest rating for a BIG EAST opponent — St. John's, DePaul, and Cincinnati (Home) had worse efficiency ratings.

LET'S SERVE SOME PASTA
Let's judge some performances by dishing out some pasta (from 1-4, 4 being awesome). My homage to the Star-Ledger.
Jonathan Kale - He's becoming so confident out there on offense…15 points and 9 boards….and even 3-4 from the line!
Dominque Jones – Whew, almost had another 30+ scorer against us….1 freaking point away. 

Marshon Brooks – Wasn't even sure if he'd play, and he goes ahead and sparks the team with 10 points in the first half.  Love it!
Brian McKenzie – Only had 7 points, but had a HUGELY CLUTCH 3 when USF made a run and cut the Friars lead to 5.
Geoff McDermott – once again the rebounds saved him from only getting one bowl.

Augustus Gilchrist – OK dude, if they aren't falling, stop shooting

YOUR OBLIGATORY MARVIN BARNES QUOTE FOR THE GAME
BOX SCORES FOR THE STATS NERDS!
ROUNDUP AROUND THE INTERNETS
Friars.com: Providence Tops South Florida, 77-62
Jonathan Kale scored 15 points and Marshon Brooks added 14 to help Providence snap a three-game losing streak with a 77-62 victory over South Florida on Tuesday night.

Friar senior guard Sharaud Curry scored 11 points to become the fifth player on the current roster to score 1,000 points. Providence is the only team in the nation with five 1,000 point scorers on the roster.
Projo.com: Sun kings: Providence College romps at South Florida
The Friars arrived in sunny Florida and knocked off South Florida, 77-62, at the Sun Dome Tuesday night to snap a season-high three game losing streak.

Providence (15-9 overall, 7-5 in the Big East) controlled the game for much of the second half, as South Florida (8-15, 3-8) didn't get closer than five points during the final 19 minutes of the game.
Projo.com: PC journal: Curry becomes fifth member of 2008-09 Friars to join 1,000-point club
Junior guard Sharaud Curry became the 42nd player in Providence College history to score at least 1,000 career points when he made a pair of free throws with 7:36 remaining in the second half during the Friars' 77-62 victory over South Florida Tuesday night.
Bulls Report: Back to life, back to reality
Well, that certainly was fun while it lasted. Coming off the biggest upset in program history, the University of South Florida followed it up with a big fat thud Tuesday night against Providence.

The Friars entered with the worst defensive team in the Big East and on a three-game losing streak, but still blistered the Bulls 77-62.
TampaBay.com: USF Bulls deflate in home loss to Providence
After USF's upset of No. 8 Marquette on Friday night, coach Stan Heath said he didn't want the historic win to be a "Christmas experience," the kind of event you celebrate once a year.

Four days later, his Bulls had the energy and excitement you might expect to find … on Dec. 29.
The Sports Network: Recap: South Florida vs. Providence