Is it too early for Bubble Watch talk?  Last year we had quite a love/hate relationship with those prognosticators as the Friars moved all around the place in NCAA Tournament discussions.  Well, this might be our only mention in any NCAA Tournament discussion this season.  Look, I love PC Basketball and I want to see them succeed just a much as the next Friar Fanatic, but this seems a bit nuts.  Of course, they name 13 of the 16 teams, so basically this guy just thinks the BIG EAST is awesome I suppose.  Plus, our rankings and numbers aren't half bad.  Our upcoming BIG EAST schedule might just take care of that.
Pac-10 outlook grim in first Bubble Watch
IN THE MIX

Providence (10-6, 2-2, RPI: 72, SOS: 39) is a very fringe candidate at this point. The Friars' profile is completely barren.
Very very very fringe.  Maybe so fringe Andy Glockner is referring to that in order to think they are in the mix for the NCAA's you'd have to be hooked up to one of Walter Bishop's crazy science experiments in the TV Show Fringe.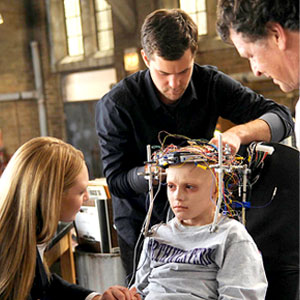 H/T kylehill on Twitter